What is Heat Setting?
Dotihutex Đông Tiến Hưng
Heat setting is a term used in the textile industry to describe a thermal process usually taking place in either a steam atmosphere or a dry heat environment. The effect of the process gives fibers, yarns or fabric dimensional stability and, very often, other desirable attributes like higher volume, wrinkle resistance or temperature resistance. Very often, heat setting is also used to improve attributes for subsequent processes.
Heat setting can eliminate the tendency of undesirable torquing. At the winding, twisting, weaving, tufting and knitting processes, the increased tendency to torquing can cause difficulties in processing the yarn. When using heat setting for carpet yarns, desirable results include not only the diminishing of torquing but also the stabilization or fixing of the fiber thread. Both twist stabilization and stabilization of frieze effect are results of the heat setting process. Heat setting benefits staple yarns as well as bulked continuous filament (BCF) yarns. Heat setting often causes synthetic fibers to gain volume as well. This volume growth is commonly described as "bulk development". All processes using temperature and/or moisture to give textiles one of the above-mentioned attributes are known as heat setting. The term "thermal fixation" is used less frequently. In the carpet industry, the process is exclusively called "heat setting".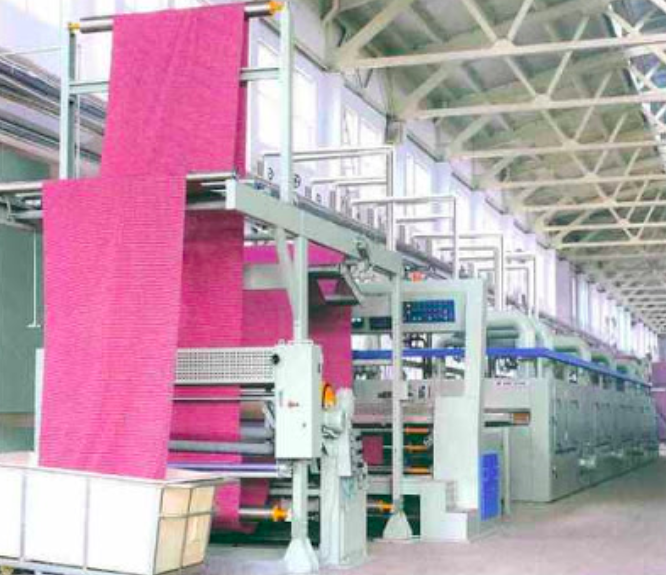 Stenter machine in heat setting