About DOTIHUTEX
DOTIHUTEX Company Limited (Dong Tien Hung) was established in 1993 . We are now one of the leading textile and apparel manufacturers in Vietnam, particularly in spinning polyester DTY yarns.
We are currently operating two yarn factories: Dong Tien Hung Co., Ltd and DOTIHUTEX Co., Ltd located in Tan Binh district and Binh Duong province with machinery system imported mainly from Germany.
➠ DONG TIEN HUNG is producing and trading high quality long fibers such as:
✓ DTY (Drawn Texturized Yarn), DTY yarn 50/72, DTY yarn 75/72, DTY yarn 75/36, DTY yarn 150/48, DTY yarn 150/144, DTY yarn 100/36
✓ Commercial yarns: PE (10, 20, 30, 40), CM (10, 20, 30, 40), cotton yarn, FDY (Fully Drawn Yarn), PE (100% Polyester Spun Yarn), CD yarn, TC yarn, OE yarn.
Advantages of market objectives:
✓ We are one of the yarns manufacturer in Vietnam
✓ The factory meets stable performance such as:
- Good products: We carry out inspections in all production processes, and finished products, according to international standards as required.
- Good service: All our shipments are monitored and we will always notify you of the delivery schedule.
✓ Our current market has appeared not only in domestic market but also in Western Europe and Southeast Asia.
DOTIHUTEX is making and trading high quality polyester filament yarn, including  Drawn Texturized Yarn ("DTY"), Partially Oriented Yarn ("POY") and Fully Drawn Yarn ("FDY"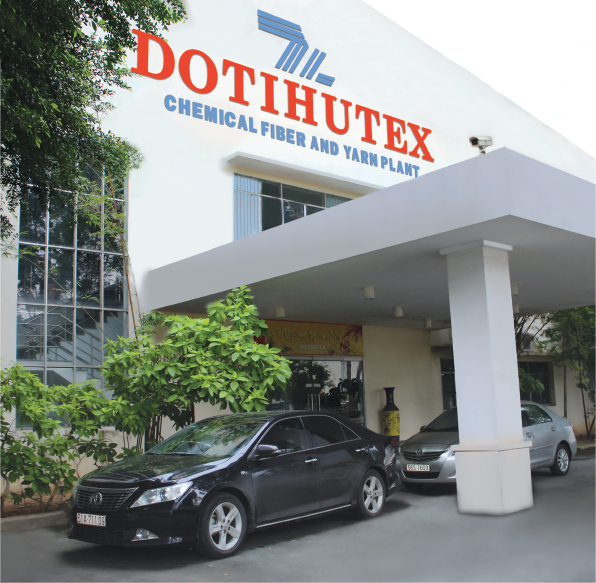 PARTNERS AND CUSTOMERS