WHAT ARE THE MAIN DIFFENRENCES BETWEEN KNITTING AND WEAVING? KNITTED FABRICS AND WOVEN FABRICS?
Dotihutex Đông Tiến Hưng
Knitting 
Knitting is a process that involves intermeshing loops of yarns to manufacture fabrics. In simpler words, loops are formed using one or more yarns in preceding and succeeding rows. The resultant fabric is called a Knitted Fabric and it is later used in garments such as t-shirts, sweatshirts etc.
Knitted fabric structures can be created by hand, commonly seen in sweaters, but usually, to manufacture commercial garments, knitting machines are used to manufacture fabrics of different types. The knitting machines use one or more needles of different types to manufacture fabrics.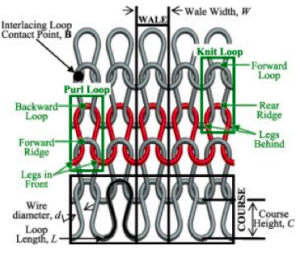 Knittied fabrics
Although there are many types of knitted fabrics available in the market, for different uses, there are some general properties of knitted fabrics:
They have inherent elasticity naturally
They may be inherently resilient
Knitted fabrics provide unique drapability qualities
They move easily with movements of the body
They are easy to care as they may require little to no ironing
They provide insulating properties in still air
They have poor crease retention which means that pleats of any form are likely to loose shape
Example of knitting fabrics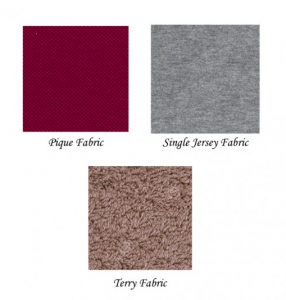 Weaving
Weaving is the most popular method of fabric construction used. It involves interlacing of yarns as a means to manufacture the fabrics. Each yarn is called either a warp (vertical) or a weft (horizontal) and they are interlaced at right angles to make a fabric structure. In simpler words, imagine you are making a mat, and you are inserting a straw one over the other perpendicularly.
The resultant in a Woven Fabric and variations are made to make different types of woven fabrics.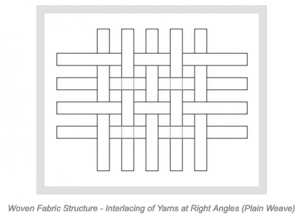 Woven Fabrics
Some general properties of woven fabrics are as follows:
Since the yarns are closely packed, woven fabrics are usually dimensionally stable in nature
Because of the above reason, they are less stretchable than knitted fabrics (unless made from stretch yarns)
Woven fabrics usually do not provide as good drapability qualities as knitted fabrics do
They tend to crease and require ironing from time to time
Since they are less crease resistant, pleat designs can be imparted easily
Some examples of woven fabrics as follows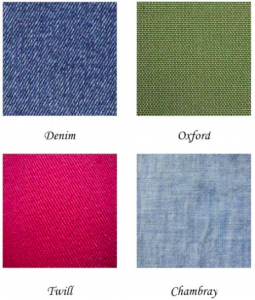 Distinguish Knitted and Woven
Distinguished by observing fabric
In knitted fabrics, a constant thread is repeated to create these tiny knit loop continuously like the hair braided.
In woven fabric, more horizontal, vertical fibers knitting overlap to form rows, columns.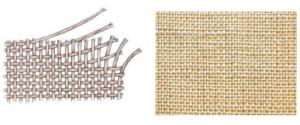 Distinguished by trying to stretch fabrics 
When knitted fabric is pulled along horizontally, it expands significantly. If stretched vertically, it will only be extended a little.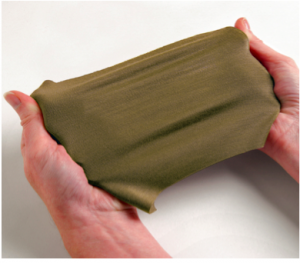 Most woven fabrics cannot be stretched lengthwise of fabric, and can just relax a little horizontally of the fabric.
Distinguished by the ability of wrinkle fabric
For samples of knitted fabric, when you took in hand, when you let go of your hand, the fabric will likely flat back right after a few seconds.
For woven pattern, when you took in hand, when you let go of your hand the fabric will be wrinkled as shown below